Wondering how to stand out online when you're in a super crowded niche?
I get it. In this online world pretty much every niche is an "oversaturated niche." But that doesn't mean there's no room for you.
Sometimes when people are telling me about the business they want, I'll ask them what's holding them back from those big dreams. Do you know what I hear all the time as an answer to this question? "There's just so many people who do what I want to do."
 It's usually said like they're looking up a huge mountain that you could never possibly hope to climb. It's said like it is the big obstacle that makes your beautiful dreams feel impossible. 
So why would someone pick you? What is that magic thing that will show you how to stand out online when you're in a crowded niche?
It's actually not as complicated as it feels. You just have to be willing to get uncomfortably specific about who you serve, what they're going through, and how you help them.
I say "uncomfortably" because it's likely to spark some fear. Fear that a smaller more specific market means closing yourself off to others.
This is literally the magic wand you can wave so that you never have to worry about how to stand out online again.
Because if you really commit to working through the things that set you apart like getting to know your audience, narrowing down your niche, focusing in on a signature offer, and leading with your authentic self, then the competition has nothing to do with you and you'll have no problem figuring out how to stand out online.
These things layer up to make you so different from the other people in your industry.
These are the things that make YOU a better fit for YOUR ideal audience than someone else who does something similar.
When you brand from the inside out, and truly commit to narrowing in your focus, there is no competition.
You're not competing on price anymore. You're not trying to get your audience to choose you over someone else. Because YOUR people will never be THEIR people. And vice versa. 
So let's look at how this ties together.
We're going to imagine you run a parenting blog and we're going to create some "niche layers." The kind of layers that are going to set you apart from every other parenting blog out there… and we all know there's a lot.
Start by getting more specific about your audience.
Instead of just targeting parents, let's say you want to target work-at-home moms. You can narrow that down even more by choosing to focus on work-at-home moms of younger children.
Then you bring it in even more by adding the problem that you solve.
Do some audience research and spend some time listening to your people.
It won't take you long to figure out some of their pain points. Once you know their pain points, you're going to have a much better idea on how to help them (in a way they already want to be helped. 
Maybe you find out that these work-at-home moms are feeling totally overwhelmed by the ever mixing to-do lists and responsibilities of their business, their house, and their kids. On top of that they really feel guilty about never being fully present with their work or with their kids.
So now your focus is work-at-home moms of younger children who are having a hard time balancing the demands of their business with the needs of their household and their children.
It's time for you to add in your signature program or service.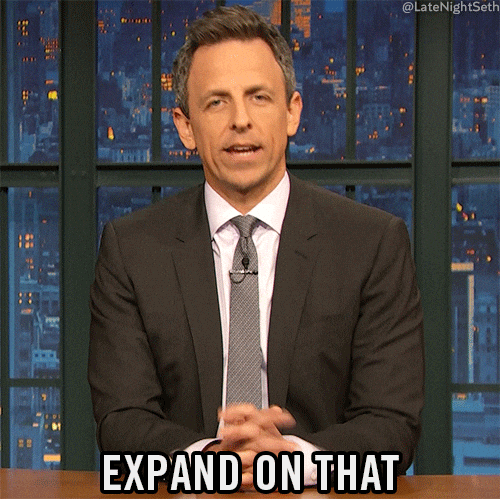 Now that you know your audience a little better, let's use their specific and unique pain points to create our service or program.
You don't want to create the service and then find an audience. That's like guessing someone's favorite ice cream flavor instead of just asking them before you buy it.
So let's say that based on your conversations, research, and observation, you decide to offer a course, because you know that your audience of work-at-home moms have really weird schedules and getting on group chats or anything live is nearly impossible. A course is perfect for your people because it's self-paced and always available.
The key in figuring out how to stand out online is getting really specific.
Let's take a look at the difference it makes.
Your days of being just another parenting blogger are over. 
Now you're a parenting blogger who helps work-at-home-moms of younger children balance the demands of their business with the needs of their household and their children.
Your signature 6-module course helps them learn how to maximize their time working on their business, without feeling like they're neglecting their children or leaving them to rot in front of a screen. 
Do you see how much more effective that is?
Everyone's market is "oversaturated." But when you get uncomfortably specific about who you serve and how, competition isn't even a thing any more.
Sound good? Good.
Here are your Action Steps:
Get more specific about who you serve (try reading this post to learn how to define your audience)

Do some audience research and figure out which pain points you're going to help them solve

Based on their particular and unique pain points, create a service or program specifically for them

Fill in the blanks: I serve (

specific target audience

) who (

problem they are facing

) through (

your offer

) so that (

benefit they gain or thing

they avoid).

Pro tip for how to stand out online:
Always remember that there is room to grow. Like everything else in your business, your niche will likely evolve. But it doesn't always have to feel like you're swimming upstream. Keep an open mind and always pay attention to the things you really enjoy, things you feel passionate about, and the things your audience really responds to, and you'll find that figuring out how to stand out online unfolds a little more naturally.