Your homepage is very often where your viewer will begin their journey on your website. Even if a new viewer initially lands on a blog post or somewhere else on your site, they're probably going to wind up clicking on your homepage. Let's make sure you're using this space wisely to improve your homepage and build trust on your website.
Put these tips into action today to improve your homepage and build trust on your website.
1. Check Your Copy
Your homepage does not have to contain all of the details of your products or services. We'll save that for people to explore later as they dive deeper into your website. But, it does need to give your viewer a clear and brief idea of what you're about.
Make sure you let your audience know 3 key things. Who you are, what you do, and who you do it for.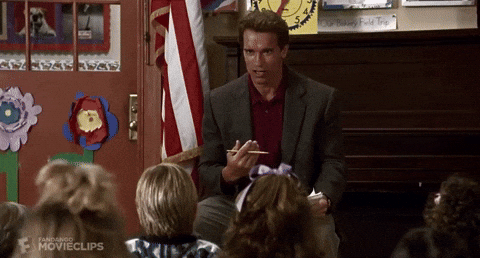 My biggest suggestion here is to avoid super flowery language. I think we've all landed on someone's page before and had no idea what they actually did, even though their words were pretty. You can avoid this confusion by being clear and concise about your wording. For example, instead of saying you're a "word wizard," just call yourself a "copy writer."
2. Build Trust
I cannot stress this enough. It is SO important to build trust on your website. Take a minute to think about the last person you worked with. Whether it was a friendly smile or something nice your friend said about them, there was probably a REASON you felt like you could trust them.
One way you can start to build trust on your homepage is by showing photos of yourself or your team. Think about the basics of making a connection with someone. You make eye contact, you smile, you show them that you're really listening. This can be a little trickier to pull off online, but a high-quality photo showing your smiling face is a great place to start.
"Actions speak louder than words. A smile says, 'I like you. I am glad to see you.'" –Dale Carnegie
Another option is to show photos of your work. No need to show too much. Pick a few of your absolute favorites to feature and have them link to a page where they can see more. It's one thing to hear someone say that they can do something, it's another thing to see it.
Even more powerful than visual proof is social proof. So, if you have them, highlight a couple of testimonials from past clients or customers on your homepage. Knowing that you have helped others solve the same problems your audience is currently struggling with can really help build your credibility.
Related Post: 5 Strategies that will Help You Build Trust on Your Website
3. Stay Connected
If your viewer is not ready to get in touch, book a service, or make a purchase, give them a way to stay connected with you. Include links to the social media platforms your business is the most active on. If this is Instagram, consider having a block that displays your most recent posts. Having a visual of your feed makes it more tempting to follow.
Social media is also a great place for potential clients to get to know you, view more of your work, and see how you interact with others which is another great way to continue to build trust.
Of course, the best way to stay connected with your audience is to get them to join your email list. So you'll want to have an enticing opt-in on your homepage, preferably above-the-fold. You want to give your viewer something of value in exchange for their email. Some examples of freebie offers include a value-packed pdf, an email course, or (my personal favorite) an interactive quiz.
Related Post: 5 Reasons to Use a Quiz for Your Website's Opt-In
Action steps to improve your homepage:
Check your copy
Tell your audience who you are, what you do, and who you do it for
Avoid flowery language- clear is better than poetic
Build Trust
Add a photo of yourself or your team
Show off your best work
Highlight some killer testimonials
Stay Connected
Add social media links
Include an enticing offer for people to opt-in to your email list
Was this helpful? Got any questions? I love to help!


Leave a comment 😉