Want to get better clients? The dreamy kind that you would love to work with? Then you need to start niching down your target audience. We're going to talk about why you should go all in with picking a niche without the fear of repelling everyone else.
Getting uncomfortably specific when you define your target audience can be a game changer in your business.
It can be the difference between being the obvious go-to person for the people you love to work with, or just being an "okay" option in a sea of people trying to target the general population.
But I know that narrowing down your audience doesn't always feel as simple as everyone makes it seem.
Maybe you've tried to define your audience before but felt that fear creep into your gut. You know the one. The fear of being pigeon holed. The fear that if you commit to your target audience, then you'll miss out on potential sales by repelling the people who don't fit that description.
If niching down makes you nervous, this post is for you.

Curious what your brand style should be? Click here to take my Super Awesome Brand Style Quiz!
1. If you try to appeal to everyone, you will appeal to no one. 
Your efforts are either letting your ideal audience know you are there for them, or they are sending mixed messages and making you look wishy-washy. Your picture-perfect client (the one that you would LOVE to work with) is not going to know that you are right for them unless you clearly and unmistakably telling them, "I am here for you!"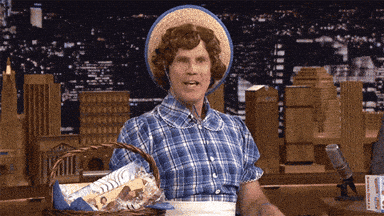 2. Repelling people who ARE NOT RIGHT for your brand is a good thing! It's good for your happiness, which is good for the longevity of your business. Trust me, the last thing you want to spend all of your time doing is unfulfilling work for clients who don't appreciate your value.
3. Making a commitment and niching down frees you up to become the go-to person for your audience. It removes the doubt for them. Imagine a perfectly dreamy client landing on your website and immediately understanding that YOU are perfect for THEM. That's the power of intentionally targeting a specific audience.
SO WHAT ARE YOU WAITING FOR?
Narrow it down, be specific, and don't fear missed opportunities from targeting a smaller portion of the population. Working with the wrong people will drain you. You want the people who give you energy and enthusiasm to be the ones who stick around and engage with your brand.

When you focus your efforts and attention on only these people, this is when you will start to see real growth. Because they will start to feel that same energy and enthusiasm for YOU.
Have I convinced you? Read this post to take action! Defining Your Target Audience In 3 Simple Steps